Golf Battle is an exciting game offered by Miniclip, a giant in the field of game development. It is an online game where you can compete with players worldwide. Besides that, you can also challenge your friends in this fascinating game. There are many modes in this game, and you get very simple controls to move the ball in your desired direction. Golf Battle Mod APK is the best mod to help you reach new heights in the game.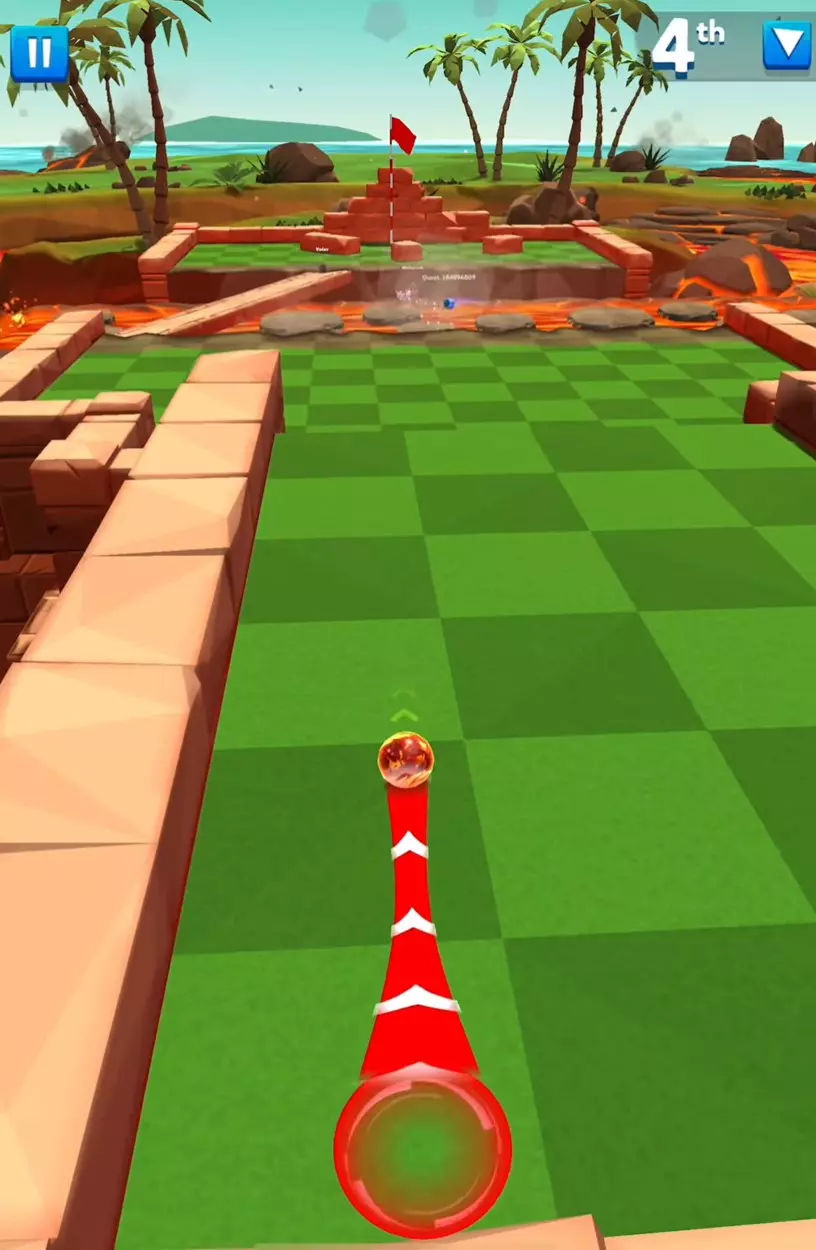 As you move up the game, you will get upgraded clubs and balls. The clubs help you control the ball with more accuracy and power. Multiple game modes keep your interest alive in the game so never feel like getting bored. Both Android and iOS platforms are supporting this game. Free Miniclip golf game is the best golf game available on android.
You can also refer to our Head Ball 2 Mod APK as well.
Golf Battle MOD APK Game Play
Golf Battle has two game modes i.e., Classic and Rush. In classic mode, routine golf rules are applied. The player who puts the ball in the hole with a lesser number of shots wins the game. On the other hand, Rush mode is very much different in its modalities. In this mode, time is the key to win. The player who takes less time to put the ball in the hole wins irrespective of the number of shots.
Play With Friends
You will get a chance to compete in more than 120 mini-golf courses with your friends. You have two options to play i.e., either you play with up to six friends or play with the players around the world. Winning matches will give you exciting rewards that can be used to upgrade your clubs and balls. Show the world your shot accuracy and beat your opponents.
Multiplayer Golf battle
There are many action-packed game options available for you. You can choose from the Pine Forest, Rocky Mountains, Snow Valley, Mayan Jungle, and Windy Cliffs. Offer your friends to play in these exciting rounds and show them your best trick shots.
Earn Chests
Either you win a game in classic or rush mode, you will get a chest after every win. The chest has many valuable items like gems, coins (available every hour), lucky shots, custom clubs, and balls. Clubs are divided into three categories: Basic, Camel, and Arctic. The key to success in this game is wise use of power and swing which you will learn with the passage of time. The game becomes easier as you move up in the game.
Amazing Maps
There are several maps in the game where players can showcase their skills. It can range from deserts to mountains. You can also challenge your friends in real-time. You can collect cool custom gold balls. These balls have different features. Lucky shots are an excellent way to win prizes and rank at a quick pace.
Graphics – Golf Battle APK
This is a 3D game with pleasant effects and design. The game has very simple controls and you can control the ball with great perfection. Although the game offers very nice graphics for the users but still it has a small size and does not put a burden on your phone's storage capacity. The game updates are also released on a regular basis to keep you away from any bugs.
Key Features by Golf Battle MOD APK
There are many golf games free to download for Android available, but our mod is the best in class. Like any other Android game, you need exceptional skills to move up fast in the game. But Golf Battle Mod will take care of all your needs for free stuff for this game. This MOD APK offers the following benefits:
Unlimited Money
This MOD offers free unlimited money
Single Shot Win
You can win even after playing only one shot. It is recommended not to use this feature as it may result in an account ban
Win without Scoring
Without scoring you can win a game directly
Upgrade Clubs
Upgrade the clubs for better game control
No Purchase Required
No in-app purchases are required and without spending even a single penny you get all the benefits.
Download Golf Battle MOD APK (Unlimited Money+ No Ads)
Download Golf Battle MOD from the download link
Open the APK file with the help of your file manager
You must enable installation from unknown sources
Click on Install to run the operation
Enjoy the MOD
FAQs
What is the way to download an updated version of the Golf Battle MOD APK?
An updated version can be downloaded from the given download link.
What is the installation method?
You can take help from "Download Golf Battle MOD APK (Unlimited Money+ No Ads)"
Is your MOD APK file safe to download?
Our site passes this APK file through an antivirus and it is totally safe to download this file.
Conclusion
Sports category games are gaining popularity, and Golf Battle Mod APK is no exception. Although it is not a close match to the original game but for fun it is a great game to play. The best part is that you can play this game anytime and anywhere even without the internet. Players should know that for each shot you need to use different power and look for the direction of wind. Even different balls have different features. Cool 3D graphics are an excellent feature of Golf Battle. Even with such cool graphics, the size of the file is not that large, and the current version is 54 MB only. Besides that, this game is updated on a regular basis so that any bugs are fixed immediately. With the new updates, maps are also updated on a regular basis.