Here Are Some of the online casual games that MPL App offers.
Casual games can be the highlight of one's day, as their simplistic and unambiguous gameplay makes for good company in situations where entertainment options are sparse. The definition of casual games may mean different things to different people. However, in most cases, people gravitate towards board games when looking for something unpretentious to occupy themselves with.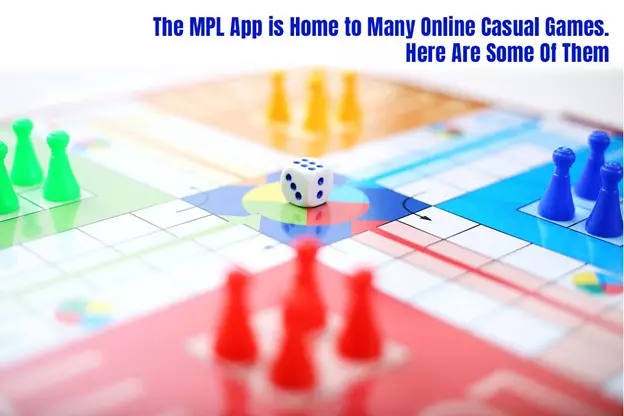 But the hitch with board games is that they cannot be carried everywhere. Nor can you expect random strangers to join you for a round. So, what does one do when overcome by the unanticipated urge to indulge in a bit of casual gaming?
The answer lies in your smartphone, as plenty of board games are available on it, some even with the official sanction of the offline version's license holder.
Business Today reports that gaming has experienced such a meteoric rise in India that as of August 2022, there are more than 18,000 mobile games, or 4% of the games on the Google Play store, by Indian publishers.
While developers may offer each game as individual applications, some, like the Mobile Premier League or MPL, make a whole bouquet of games available in just one application!
To get the application, head over to the MPL site and share your number to get the link to the MPL app. Clicking on the link takes you to the download page, and once the app is downloaded, you are ready to begin.
Now we shall hand out more information on a curated list of casual games available under the MPL umbrella:
1. Carrom
If India has a national board game, it would be carrom! In this game, the player aims to pocket coins of different values, and the player with the most coins wins. The queen, which is red, is the most valuable piece, and possessing it will make it easier to win.
In South Asia, many carrom clubs hold regular tournaments. This game even garnered international recognition when the International Carrom Federation was set up in Zurich, Switzerland, in 1988. In all, there are twenty-one members of the ICF spread throughout the world.
In MPL's version of carrom, players can earn real cash for participating in virtual matches. There are two modes available – freestyle and professional. In freestyle mode, players vary between 2-4. But in the professional mode, only two players get to face off.
2. Ludo
Ludo as we know it today, including its online avatars, has seen many changes since its early days. Few know that ludo has been around since the sixth century! Never would the game's inventors have imagined it would be popular even in the 21st century and playable on contraptions they would never recognise.
Aside from holding tournaments for pocketing money, MPL offers two unique modes of Ludo. They are Ludo Dice and Ludo Win.
Both Ludo Dice and Ludo Win are timed games and have to be completed within three minutes. While Ludo Dice sticks to the traditional rules, Ludo Win permits only three tokens on board, and every move rewards points to the player.
3. Snakes & Ladders
When Ludo is around, can snakes & ladders be far behind?
MPL sticks to the tried and tested gameplay to delight enthusiasts accustomed to the well-established way of playing snakes & ladders. The only way this game has been modified is to include a timer, and the player must beat the ticking clock while aiming to reach the final square.
4. Pool
The game of Pool is played on a table with six pockets, and has sixteen balls in two distinct patterns – either solids or stripes. There is also a black ball, also known as the 8-ball, the reason for the pool's alternate name. The 8-ball has the number 8 imprinted on it and must be pocketed last. The white-colored unnumbered ball is the cue ball and is used to gather the others.
In MPL''s version of the game, players can compete in 2 player games in a 'best of' format, which crowns the victor on winning the greater number of rounds than the opponent. Victory in this competitive game means winners take home actual prize money.
5. Runner No 1
In Runner No 1, the player must stay ahead of the bear chasing them. It is a wonderfully crafted game in a 3D environment. Collecting gold coins will increase the player's score, while reaching for the many power-ups makes progressing through the game easier.
Players should be aware of obstacles, including ditches, cliffs, and turns that come out of the blue. Another thing to note is that the game speed increases the longer it goes on, thus keeping the gamer on their toes.
6. Opinio
Opinio on MPL poses to the player questions on real-life events, and they have to pick the answer based on a presumption. Opinio puts forward questions based on topics like cricket, crypto, and other trending topics, including movies, tv, and reality shows.
The requisite knowledge of these topics is necessary for correctly predicting and winning money. Players have to provide simple yes or no answers, which are compared with another player to see who got it right.
Getting the correct answer means the player can earn some real money.
These are a few games from MPLs gaming portfolio, all designed to enthral even jaded gamers. The casual gaming space is currently bigger than ever, and the trends indicate the player's natural predisposition to this genre as these games deliver significant recreational value. All these factors have ensured that casual gaming has carved a prominent place for itself in the gaming world.