Summoners Greed Mod APK is a game for strategy game lovers. It has its own unique style, which can be seen in the concept of the game and the gameplay. The goal of this game is to get as many gold coins as possible by leveling up your characters, buying upgrades for them, and defeating monsters on quests. Players will have many choices when they are playing this game due to the different ways that you can upgrade your character or purchase items. This guide will tell you all about how Summoner's Greed: Idle TD Hero game works so that you can start playing.
Gameplay: Summoners Greed Mod APK
In this game you will act as a strong Summoner, looking to protect the loot from the king's wraths. Summoner's Greed is an Android game where players take control of a powerful summoner who must defend their captured goods with all they have. Use magic, heroes, mounts, and whatever it takes to keep those raiders at bay and make sure no one interferes in this quest for treasure.
Relevant Mod APK: Hot Wheels Race Off Mod APK
Flawless Defense System
You need to make a flawless defense system by placing the creatures in the game strategically. Pass through several stages of this action-packed game. You will rely on using different actions that are offered to you in the game. Your competitor's army is highly skilled and powerful. Also, note the monsters will increase in number as well.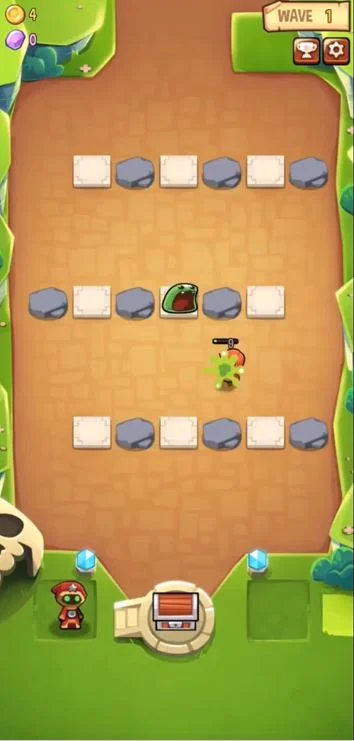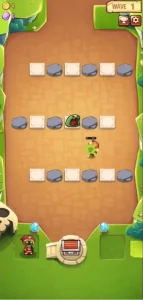 Place Towers Strategically
The mighty army of your enemy king is marching towards you. You need to place your towers in such a manner that offers you the best defense against the attack. Please note that the attack will be furious, and your towers must stand as guards for you. Your looted money is also present in the towers so make sure it is as safe as you. The enemy will keep on trying to make damage to you and only solid protection is going to keep you alive. Make sure to make invincible towers so that the treasure is always safe.
The monsters in the Summoner's Greed are divided into six categories. Summoner's greed all monsters will be discussed.
Common Monsters
There are five monsters in this category:
Slimey
Clyde
Grimey
Sparky
Flamey
Rare Monsters
There are eight monsters in the rare monsters' category:
Stacky
Mocha
Rocky
Spidey
Spiky
Cappucino
Fury
Jack
Epic Monsters
This category encompasses nine monsters:
Devon
Teddy
Speedy
Mighty
Yeti
Pyro
Chilly
Sluggy
Infernus
Legendary Monsters
Frostbite
Ash
Puffy
Lightning
Archangel Casielle
King Slime
Deathbite
Felina
Archangel Amael
Kevin
Archangel Malak
Special Monsters
Darkwing
Chronus
Hellhound
Mummy King
Pony Sparks
Crispy
Archimedes
Gabriel
Mythical Monsters
– Horus
– Anubis
– Ra
– Hades
– Zeus
– Poseidon
Key Features Offered by Summoners Greed Mod APK
The customized version of the game brings to you many premium features for free. You will cherish the features for all platforms like Android, iOS, and even Windows. Besides that, you will get an ads free variant in the shape of this mod.
Unlimited Money
You will get unlimited money by installing the mod on your device. Use this money to create an army that is impossible to conquer in Summoners Greed Mod.
All Monsters Unlocked
You will use the free money to get all the mighty monsters unlocked. So, no requirement to spend money on getting the powers of these mighty monsters. These monsters will let you make advancements in the game at a fast pace and achieve summoner's greed max level.
Ads Free Variant
Every player needs a game version that is free of all types of ads. You neither need to spend money nor do you need any ads blocker to get rid of these ads. Just download the mod from our site and leave the rest on us.
Conclusion
The tough summoner has cut into the king's castle and robbed a chest of precious loot. The king sets off a warning which will be followed shortly by an army of elite knights coming from every direction. To make matters worse for both you as well as them in more ways than one, the contents inside this very same treasure chest contain enough gold coins. So, without delay, prepare yourself for the show in Summoners Greed Mod APK.