After the sad demise of your grandfather, you get hold of his notebook. This notebook has construction plans for his family. Use these plans to construct a safe place for yourself and your family. You must make the dream of your grandfather come true. Enjoy this survival strategy game on mountains full of thick white snow. Turn the tough weather into your favor by installing the latest Whiteout Survival Mod APK version.
The Gameplay: Whiteout Survival Mod APK
In mountainous regions, a significant drop in temperatures is noted. Residents confront increased adversities, including snowstorms, wildlife searching for sustenance, and threats from deceivers. Strengthen your defenses to mitigate these risks and assist fellow survivors seeking aid.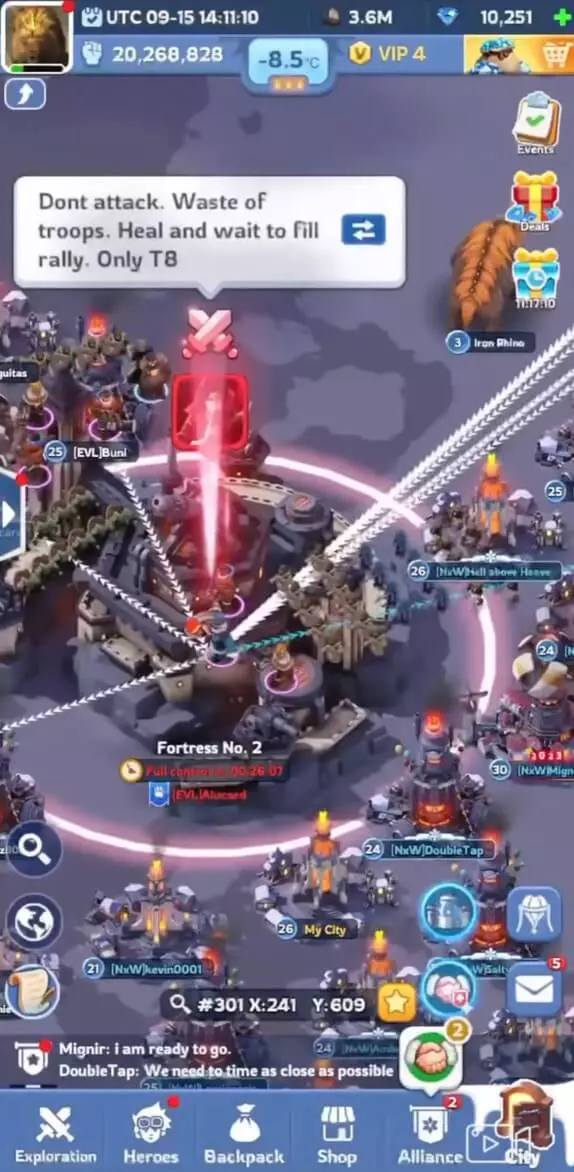 As the head of the only city in this frozen expanse, you stand as humanity's last beacon. You must navigate the survivors through the challenges of this unforgiving environment and rebuild civilization. Now, it is your time to rise and shine to magnificence. You can also check another strategy game, Bloons TD 6 Online.
Assign Responsibilities
The survivors will keep on coming to you. Accommodate them and use them to achieve your in-game objectives. There will be people with specialized skills like hunter, cook, and woodcutter. Make sure to take care of their well-being to ensure they remain healthy and happy. Your gameplay will become much easier with the help of these survivors.
Collect Resources
You must upgrade your Hunter's Hunt and Coal Mine, besides taking the furnace to the max level. Use the Chief House to get nifty resource-related powers like Urgent Mobilization, Rush Job, Comprehensive Care, Double Time, Productivity Tower, and Festivities. Get the resources from Food, Wood, Coal, and Iron. Each victory will give you Gems, Hero XP, Rare Exploration Manual, Cloris shard, Steel, and Coal.
Gems are the most valuable resource that will act as a medium of exchange of goods. These gems will help you purchase the supplies from the shop. Get the Meat from the Hunter's Hunt or the wilderness. Use it to construct, research, and train troops. You will get the wood from a Sawmill or the jungle. Use it to upgrade the furnace and recruit heroes. Besides that, get the coal from the Coal Mine or the jungle.
Recruit Heroes
Whiteout Survival APK will offer you 16 heroes to play with. Please note that these heroes are locked, and you will unlock them as you make progress in the game. These heroes are Bahiti, Sergey, Jeronimo, Natalia, Zinman, Molly, Walis Bokan, Jasser, Seo-yoon, Gina, Jessie, Patrick, Cloris, Charlie, Smith, and Eugene. These heroes are judged on the basis of Hero Attack, Hero Defense, Hero Health, Guardsman Attack, Guardsman Defense, and Guardsman Health. Also, get all heroes in Battle Stars Mod APK.
Hero Drill Camp
To increase the XP level of your heroes, you must use Hero Drill Camp. To use the features of the Drill Camp, you must reach Furnace Level 13 and at least level up 5 heroes. When you unlock the Drill Camp, your 5 upgraded heroes will become the instructors. Level reset will reset the hero level to Level 1 and refund all Hero XP. To check the XP of your hero, go to the exploration mode, check exploration chest, and click the XP icon.
Establish Your Dominion
Make yourself the strongest of all amongst the best players in the world. It's not only about physical strength. Rather, you must use your powerful strategy and wisdom to control the frozen terrain. Shine in this ultimate challenge, as you cannot avoid the war. Make effective use of available resources to clear all hindrances.
Reinstate Technology
The frozen area is now deprived of all types of technological assets due to glacial catastrophe. Now, you must start over to install the technology assets from scratch. The ones with the most advanced technological capabilities will take control of the world. So, use technology to elevate your city to the crowning point of the leaderboards. Check out the best use of technology by downloading War Planet Online Mod APK.
Main Features of Whiteout Survival Mod APK
Unlimited Money and Gems
Please note that you can acquire any game resource by using the unlimited money and gems feature. It will enable you to accelerate the gameplay and allow you to progress much faster. In-game purchases are always a burden on your pocket, so this mod will never ask you to pay money for any paid feature.
Mod Menu
The Whiteout Survival Mod Menu APK is a salubrious present for the players. Besides getting wondrous free features, you will ginger up your mood during the game owing to the access to free features and war wins. Take your furnace to the max level to unlock several missions. This mod menu will help you dominate the battlefield.
Unlimited Everything
This remarkable feature of Unlimited Everything will unlock numerous possibilities for the players. With this powerful free feature, you can scout the game without any prohibition, from resources to in-game currency, ensuring an immersive and thrilling gaming experience. Use this feature to build, survive, and thrive without worrying about resource shortages at any stage.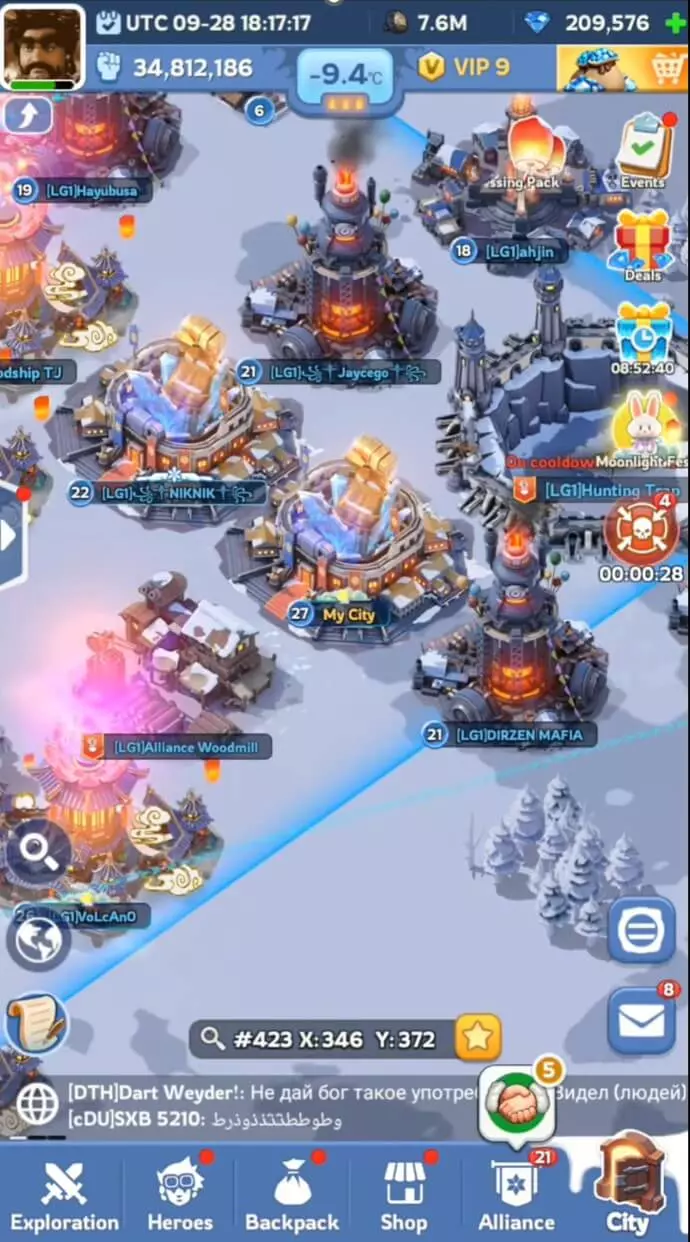 FAQs
Is the Whiteout Survival Mod compatible with the latest game version?
Yes, it is compatible. Our team typically updates the mod to work with new game versions, so checking for updates regularly is of utmost importance.
Are there any specific installation instructions or requirements for this mod?
Not at all. You just follow the instructions to download and enjoy the game.
Does the mod affect the multiplayer or online gameplay experience in Whiteout Survival?
The mod will not, in any way, affect the multiplayer or online gameplay adventure in Whiteout Survival.
Conclusion
Uplift your mood and of the survivors to perform exceptionally well in the game. Use your strategy, creativity, and exploration instinct to take hold of the virtual wilderness of Whiteout Survival. To further battle the harsh weather and other threats, download Whiteout Survival Mod APK. So, get ready for the ultimate survival strategy storyboard with the support of amazing mod features. Push yourself and your survivors to the limits to come out victorious.