Check out the amazing addition to Hill Climb Racing by Fingersoft. Hill Climb Racing 2 will offer a much better gaming experience to the players. If you want to enjoy a game full of fun and adventure, download the latest version of Hill Climb Racing 2 Mod APK. This multiplayer racing game encapsulates bumpy tracks, powerful vehicles you can upgrade, and character customization options. Compete with racers around the world and win rewards.
The Gameplay: Hill Climb Racing 2 Mod APK
Hill Climb Racing 2 has poised itself as an essential game for everyone. You will get an amazing amalgam of fun, adventure, strategy, and exhilaration. Enjoy playing Hill Climb Racing 2 online. This game will test your skills to race and win in every situation. You will be racing on the mountains, forests, and snowy lands.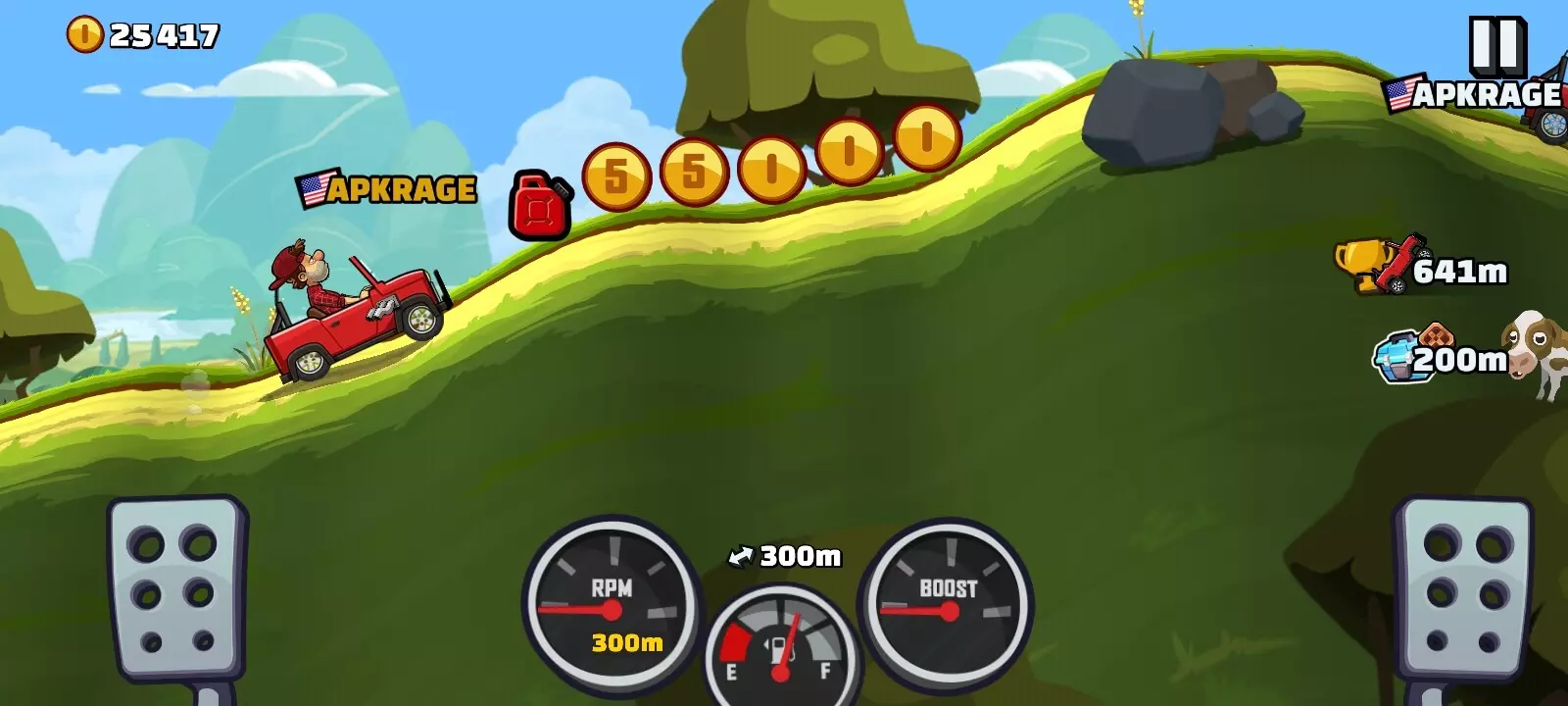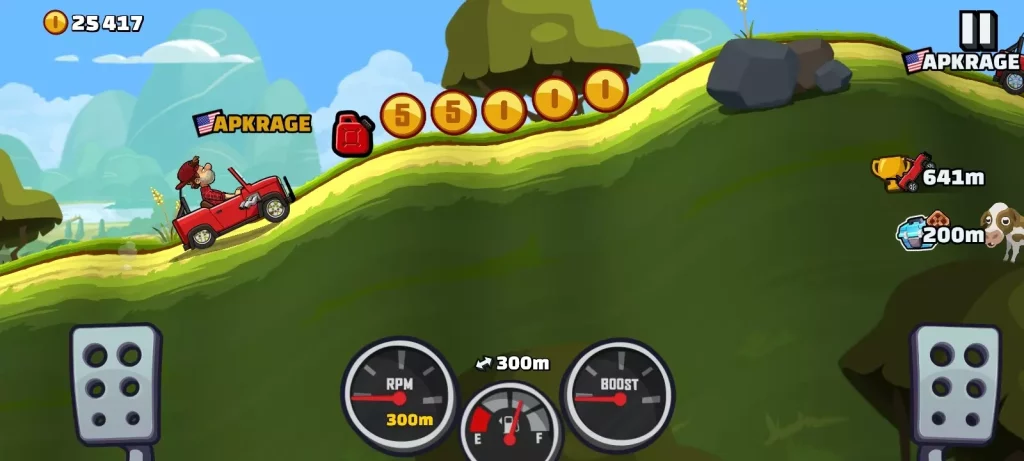 Get ready to adapt and perform on every track in the game. Every terrain will require a different skill set and car power to grab the number one slot on global rankings. Hill Climb Racing 2 stands as a hallmark of mobile racing games. The blend of strategy, customization, and competitive racing made it a game you regularly return to. One such mod is Asphalt Xtreme Mod APK.
Unlock Vehicles
There are 26 vehicles in the game, ranging from cars and bikes to trucks. These vehicles will unlock when you reach a specific level in the game. You will unlock the Scooter and Bus when you reach Bronze III, Reach Silver I to unlock Hill Climber MK2 and Tractor. Reaching Silver III will give you access to Motocross and Dune Buggy. Sports Car requires Gold I to unlock, and Monster Truck and Rotator will be yours as you reach Gold II.
Gold III will unlock Super Diesel and Chopper. Tank, Lowrider, and Snowmobile unlock as you reach Platinum I. Monowheel and Beast are available at Platinum II. Unlock Rally Car at Platinum III. Formula and Muscle Car will unlock at Diamond I, and Racing Truck and Hot Rod need you to reach Diamond II. CC-EV and Superbike will unlock at Diamond III and Supercar at Legendary. Lastly, the Moonlander will unlock during the moon event. Check vehicles of Hill Climb Racing Mod APK.
Vehicle Upgrades
Upgrade your engine for four important vehicle parts. These are the engine, grip, suspension, and AWD. The grip will improve the power delivery of your racing machine. The suspension will help your vehicle for better shock absorption and stability. The AWD will make your vehicle deliver more power delivery. There are 20 upgrades available for each of them.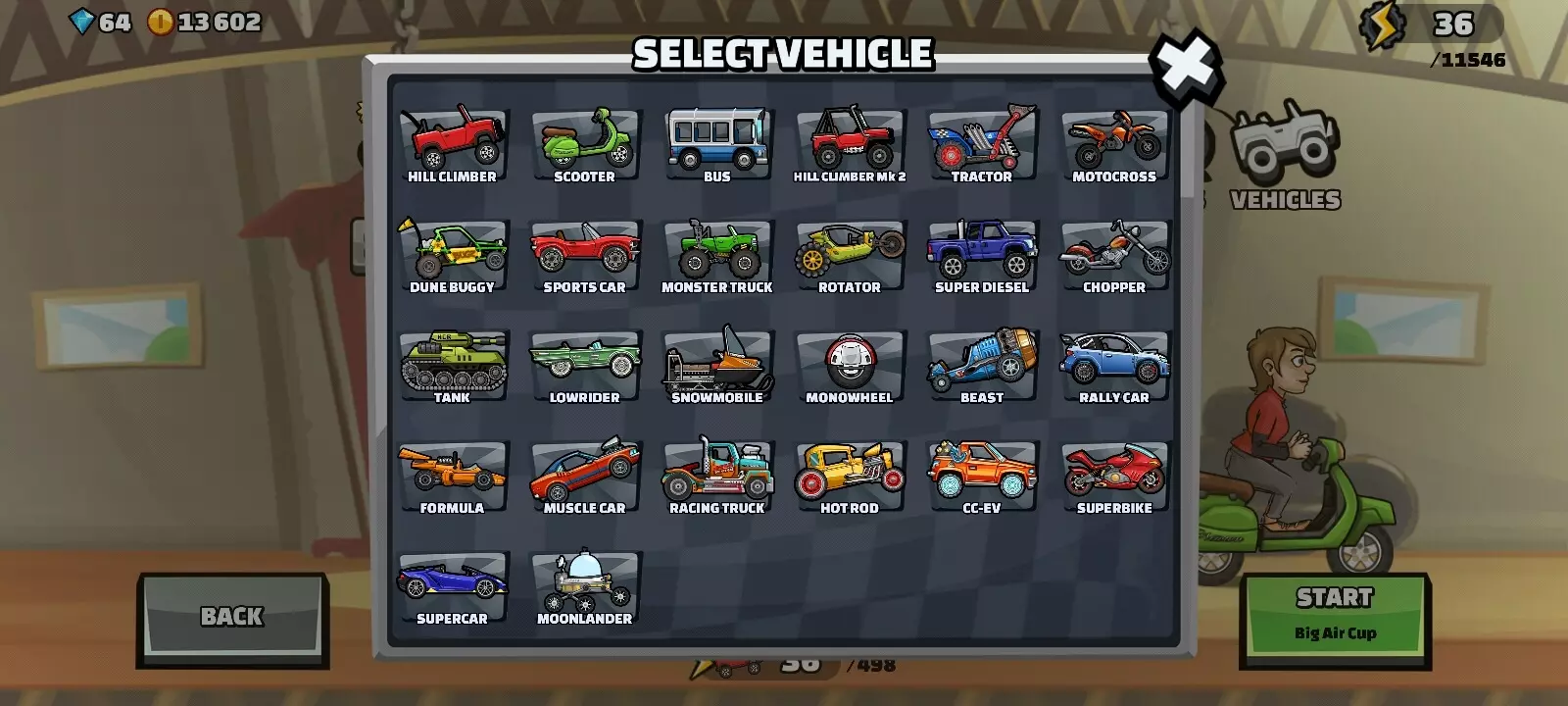 Game Rewards
When you win the race, you will get four rewards. These are Coins, Time, Trick Bonus, and Hill Climber Best. Besides that, you can collect adventure tokens from adventure chests to unlock new locations. You will also get the rewards by competing in features challenges. These challenges are updated every week. Beat the challenges of increasing difficulty to earn more rewards. You will get one free try per challenge and another free one daily.
Garage Power
Garage Power shows the combined power level of your vehicles and tuning parts. This power goes up every time you buy a new vehicle or upgrade your old vehicle. You gain garage power also by obtaining tuning parts and upgrading them. Each vehicle's power is also shown separately. It represents the power value of that vehicle and its tuning parts.
Hill Climb Racing 2 Cheats Codes
Please note that no authentic cheat codes are available for the Hill Climb Racing 2 game. But do not lose heart, as this mod has answers to your every query. Instead of searching for the cheats, install this mod and enjoy all the premium features.
Main Game Features
Vehicle Collection: As a gamer, you will love the choice of scooters to beastly trucks.
Graphics Quality: The combination of cartoonish designs and realistic physics makes the gameplay visually delightful.
Ever-changing Maps: From sunny deserts to alien planets, the game will keep surprising you.
Avatar Customization: It is not just about the cars. Personalizing your in-game character adds another layer of fun.
Global Rankings: As a competitive player, climbing these leaderboards becomes your new challenge.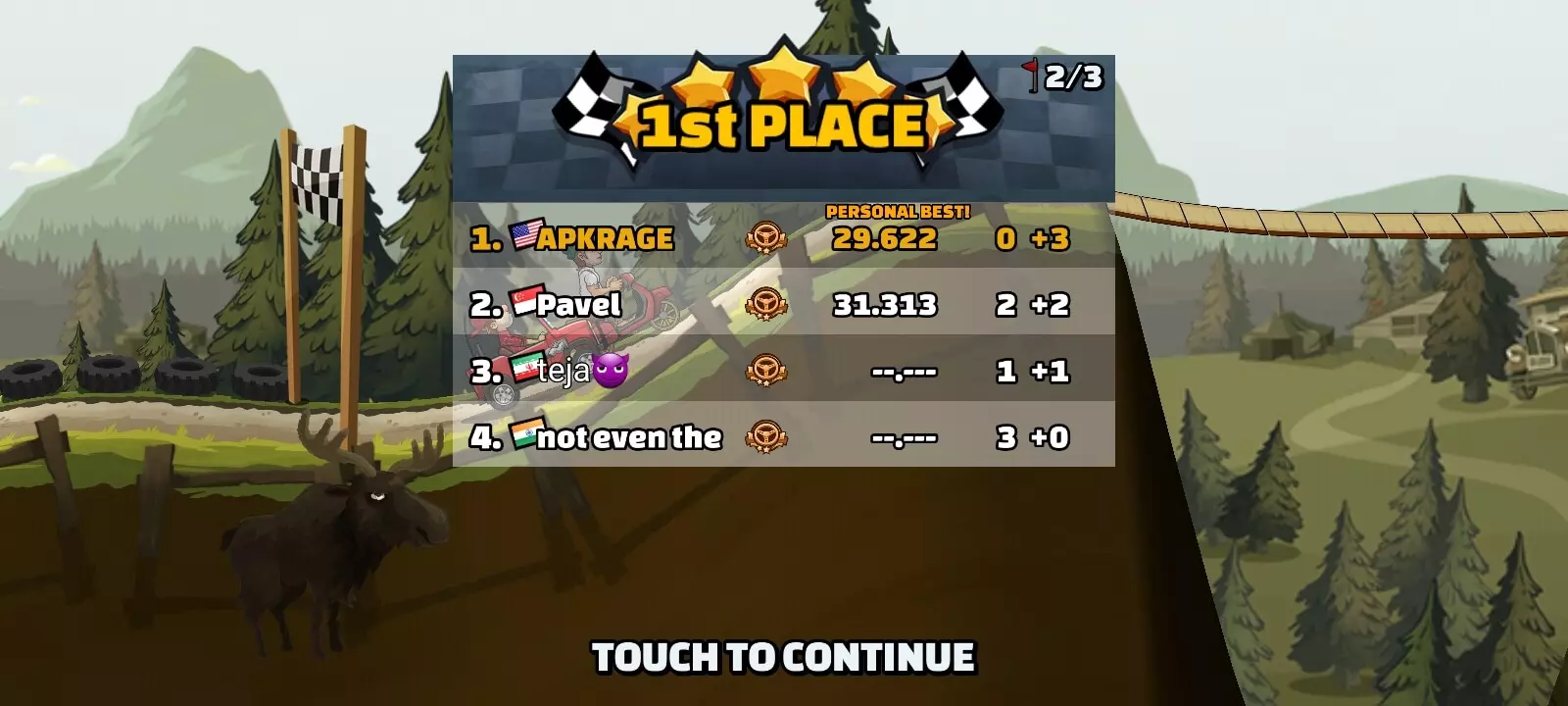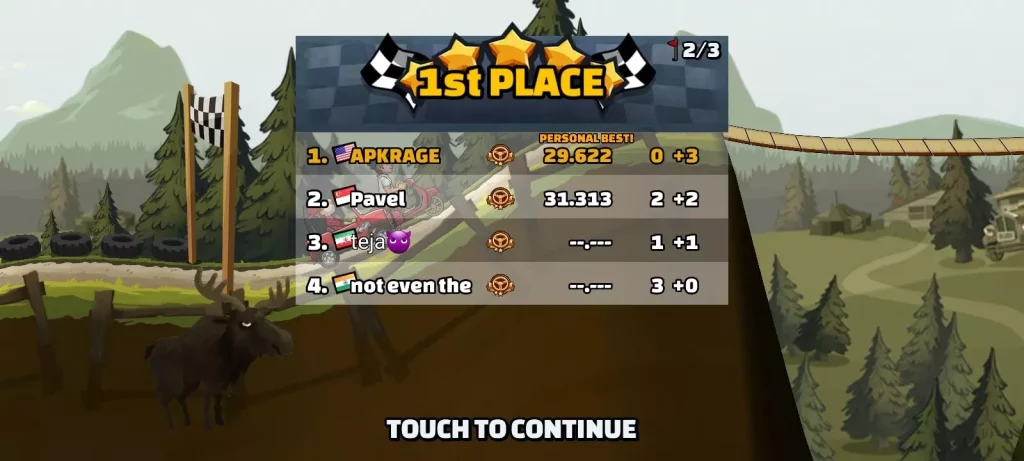 Main Features: Hill Climb Racing 2 Mod APK Moonlander Unlocked
Unlimited Coins and Gems
Never wait long to collect ample coins and gems to unlock vehicles, upgrades, and maps. This mod will give you access to all of these premium features from the start of the game. So, you will be a pro player from day one, and the leaderboard position will not be too far. Get unlimited money in Boom Karts Mod APK.
All Cars Unlocked
Cars are the core of this game. Every player long to have all cars unlocked quickly. Get all 26 cars unlocked with the help of this mod. Pick up the car of your choice and start to beat even the fastest racers in the world.
No Ad Interruptions
With regular updates and no interruptions, your game will be free from any ads. Your focus and attention on the game will remain intact, as there will be no ads to ruin your game at any crucial point.
FAQs
Can you play Hill Climb Racing 2 offline or online?
This multiplayer game offers both offline and online gameplay for the players.
Any guidance for the players for installing and using the Mod APK files?
The safety of your device must be your top priority. To do so, get the APK from a sterling platform.
Conclusion
Hope, till now, you have decided to go for the Hill Climb Racing 2 game download. You cannot miss to play the best racing game for Android. Navigating through Hill Climb Racing 2's maps is not just about speed. It demands sound skills and strategy to excel. Each map will push your skills to the limit. Get Hill Climb Racing 2 Mod APK hack to dominate races. With its vast maps, amazing vehicles, and challenging gameplay mechanics, this game keeps raising the standard bar.